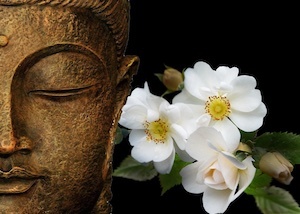 Date:
Friday 27 December 2019 (09:00 -17:00)
Saturday 28 December 2019 (09:00 -17:00)
Sunday 29 December 2019 (09:00 -17:00)
Monday 30 December 2019 (09:00 -17:00)

Location:
Shambhala Meditatie Centrum Leiden
Coordinators :
Heili Both & Lutbert de Raaf
Deelname prijs

:
€
7,50 per dag incl. lunch
Retraite van 4 dagen mediteren (registreer hier voor het volledige programma)
Voor rust en bezinning hoef je geen duizenden kilometers te reizen, dat kan ook middenin de stad. Heb jij behoefte om het wereldse gewoel even los te laten en naar binnen te keren? Ook dit jaar organiseert Shambhala Centrum Leiden weer een Zomer Stadsretraite
De Vier dagen van meditatie biedt de gelegenheid om meerdere dagen te mediteren. Twee keer per jaar is er de gelegenheid om hieraan deel te nemen. Dit geeft een sterke verdieping van de ervaringen met je eigen geest en je omgeving.
De Stadsretraite is geen officieel programma van Shambhala Centrum Leiden, maar het centrum biedt geheel kosteloos de gelegenheid tot mediteren en ervaren. Iedereen is van harte welkom! Er is geen boeddhistische leraar aanwezig die lezingen verzorgt, maar wel een meditatie-instructeur die je begeleiding kan bieden in je proces.
We mediteren dagelijks van 9:00 - 12 uur, en 13:30 - 17 uur, afgewisseld met lichamelijke oefeningen, contemplatiebeoefening, wandelmeditatie in het naastgelegen bos en momenten van uitwisseling. De lunches van 12:30-13:30 zijn in stilte; erna en ervoor mag gesproken worden. Rond 15.30 uur is er thee met fruit. Gedeeltelijk deelnemen, bijvoorbeeld een uurtje per dag of een of meer dagdelen? Geen probleem. Je bent hoe en wanneer dan ook welkom.
Kosten: € 7,50 per dag incl. koffie, lunch, thee en fruit (lunch alleen is € 5,00.