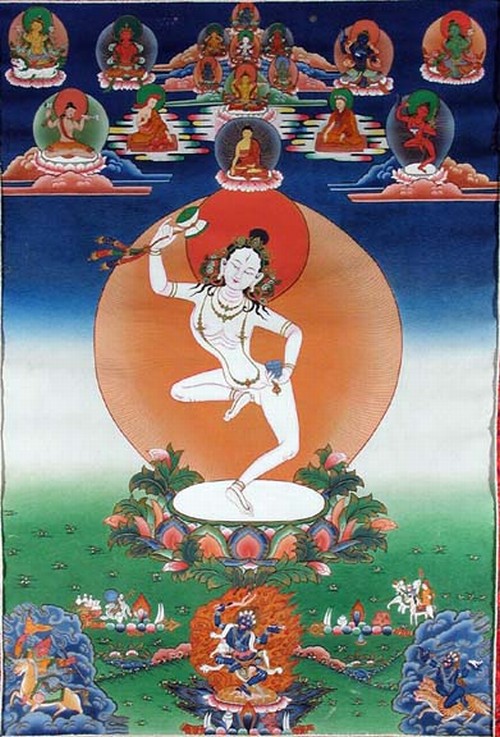 Date:
Sunday 10 May 2020 (16:00 -22:00)
Friday 15 May 2020 (08:00 -10:00)

Teacher :
Kristine McCutcheon
Contact person : Shambhala Dechen Chöling
Cutting through obstacles with kindness. A four day long Chöd intensive retreat.
Chöd is a powerful Vajrayana practice founded by Machig Lapdron in 11th century Tibet that couples Buddhist philosophy with Tibetan shamanic traditions. Chöd literally means "cutting" — cutting through our obscuration's, cutting ego-grasping and fixation and then offering our entire being to pacify the suffering of all beings. It is also valued as a method for dealing with our obstacles.
Welcome to all Chödpas of all traditions.
Kristine McCutcheon has completed a three year retreat, is a student of Shambhala and lives between an ocean and a mountain in Cape Breton, Nova Scotia.
Who can attend.
This is open to all Vajrayana students who have received abisheka or who have permission of their teacher. If you have questions about whether you can attend please contact Kristine directly for permission. [email protected]
Practical
Arrival day (Sunday 10th May): Orientation talk at 8 pm. You're invited to come from 4 pm in order to register and settle in your room. Dinner is served at 6.45 pm.
End of programme (Thursday 14th May): Closing circle in the evening.
Departure day (Friday 15th May): You may leave anytime (no programme). You're welcome to stay for lunch.
This programme is taught in English. Free translation in French or other languages to be confirmed. Important: Translation services are possible only if you register your request at least two months in advance of the programme.