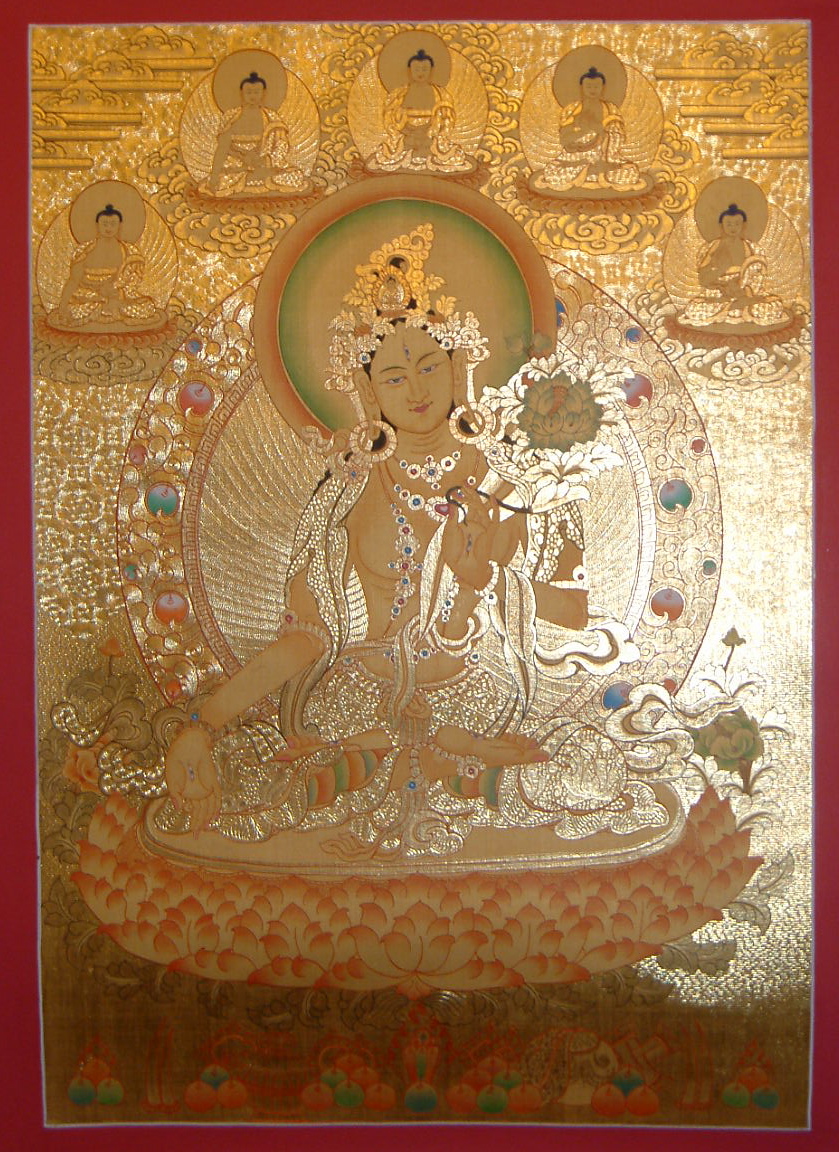 Date:
Friday 15 May 2020 (16:00 -22:00)
Sunday 17 May 2020 (08:00 -09:00)

Teacher :
Kristine McCutcheon
Contact person : Shambhala Dechen Chöling
Tara Practice: Transcending Fear through song and dance
Tara is a Buddhist female deity of compassion who helps practitioners overcome their fears and anxieties. Although she arises in many colours, her most popular energies manifest as peaceful White Tara, who brings healing, long life and tranquillity; and the dynamic Green Tara, who overcomes obstacles and protects from fears.
The practice of Tara is for all of us — whatever stage of life. We will explore various ways of meditating with Tara — including song and dance — in order to go beyond the many faces of fear that confront us in daily life.
What to Expect
There will be periods of sitting and short discussions and periods of movement and contemplation and singing. The program will be quite fluid with many variations.
We will talk about how we understand and recognize our fears and how we work with them in daily life. We will be using two different practices. A classical White Tara sadhana in English by Mipham Rinpoche, and the other which is song and dance as taught by Khenpo Tsultrim Gyatso Rinpoche.
Who can Attend?
Anyone can attend. Feel free to bring a friend.
Anyone who is seeking to go beyond personal fears and anxiety.
Especially welcome are those with beginners mind who are open to exploring meditation in motion.
What to Bring
Wear comfortable clothes and, if you want to bring a flowing scarf.
Bring your White Tara text if you have one. Otherwise, there will be a small charge to purchase a copy of the text.
A teaching gift is a traditional offering one makes when receiving permission to receive a practice, which consists of a reading of the practice text (lung) by an authorized practitioner.
Practical
Programme starts Friday May 15th with registration from 5pm and ends Sunday May 17 at 5pm.
This programme is taught in English. Free translation into French, but other languages need to be confirmed. Important: We need 2 months notice of translation requests. If you are registering late, please contact us directly about translation.