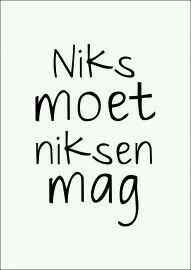 Date:
Friday 27 December 2019 (10:00 -17:00)
Saturday 28 December 2019 (10:00 -17:00)
Sunday 29 December 2019 (10:00 -17:00)

Location:
Shambhala Meditatie Centrum Rotterdam
Teacher :
Annette de Vlieger
'Effe niks,' zo noemen we de eindejaarsthün in 2019. In de stille(re) dagen na de kerst en voor de jaarwisseling maken we ruimte voor 'ruimte in je hoofd.' In drie dagen klaar voor het nieuwe jaar. Zou dat lukken? Doe mee! Dan kom je erachter.
Zitmeditatie wordt afgewisseld met loopmeditatie, chi gong, een eenvoudige-doch-goede lunch, stilte-wandelingen, inspiratie en uitwisseling.
Geen ervaring? Geen probleem. Ook mensen zonder mindfulness- of meditatie-ervaring zijn van harte welkom. Laat je het vooraf even weten aan Annette de Vlieger ([email protected])?
Deelnemen kan per (halve) dag à € 5,- inclusief koffie/thee en lunch van soep-met-een-boterham-tevredenheid. Weinig? Meer € mag. Wil je laten weten welke dag of dagdelen je komt en of je mee-eet?
Met elkaar dragen we verantwoording voor het klaarzetten en opruimen van de ruimte, lunch etc.