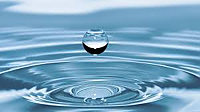 Date:
Neděle 17 květen 2020 (10:00 -17:00)

Location:
Centrum Shambhala Praha
Coordinator :
Mahrukh Marri
Milí praktikanti,
jste srdečně zváni na Nynthun (den meditace), krásný způsob, jak prohloubit svou praxi a setkat se s dalšími meditujícími.
Nynthunová praxe se uskuteční v našem centru od 10:00 a skončí v 17:00.
Cena: 200 CZK
You are cordially invited to a Nynthun (day of meditation), a beautiful way to deepen your practice and meet other sangha members.
The Nynthung will be taking place in our centre at 10 am and will finish by 5pm.
Price: 200 CZK