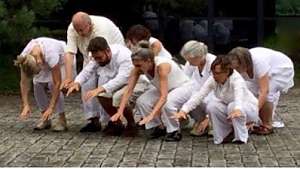 Date:
martes 10 marzo 2020 (18:30 -21:00)

Location:
Centro Shambhala Meditación de Madrid
Teacher :
Steve Clorfeine
El taller se enfoca en formas de estar presentes a través de nuestras percepciones sensoriales, particularmente ver y sentir. ENGLISH VERSION FOLLOWS
"Ver es olvidar el nombre de las cosas que se ven" Robert Irwin
¿Cómo nos comprometemos con "las cosas tal como son" en lugar de cómo pensamos o imaginamos que son? A menudo abordamos situaciones con nuestros propios intereses y expectativas, pero tenemos una opción: también podemos conocer el mundo tal como se muestra. Podemos ser receptivos a las situaciones y a las personas tal como realmente son y experimentar un contacto que se siente natural, vivo y lleno.
Practicaremos ejercicios de conciencia del espacio y teatro introducidos por Chögyam Trungpa Rinpoché, así como improvisaciones basadas en esos ejercicios. El taller está abierto a todos. Por favor traed ropa cómoda.
El taller se enseña en inglés con traducción gratuita al español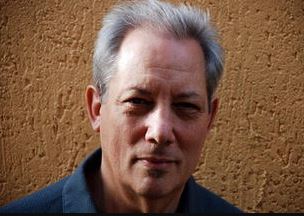 Steve Clorfeine es artista, director de teatro y escritor. Imparte talleres en Europa y América del Norte.
Ha estado trabajando con las enseñanzas de Arte Dharma durante 40 años, como uno de los primeros estudiantes de Trungpa Rinpoché, como miembro fundador de la facultad de artes en la Universidad de Naropa, y en muchos retiros de estas materias.
El fin de semana del 13 al 15 de marzo Steve Clorfeine presenta un taller en Barcelona. Más información (en inglés) www.steveclorfeine.com
Coming to Our Senses: Mindfulness and Playfulness
workshop with Steve Clorfeine
"Seeing is forgetting the name of the thing one sees" - Robert Irwin
The workshop focuses on ways of being present through our sense perceptions, particularly seeing and feeling. How do we engage with 'things as they are' rather than how we think or imagine them to be? Often we approach situations with our own agenda and expectations, but we have a choice: we can also meet the world as it shows itself. We can be receptive to situations and people as they actually are and experience contact that feels natural, lively and full.
We'll practice space awareness and theater exercises introduced by Trungpa Rinpoche, as well as improvisations based on those exercises. The workshop is open to all. Please wear comfortable clothing.
Steve Clorfeine is a performing artist, theater director and writer. He teaches workshops throughout Europe and North America.
He has been working with Dharma Art teachings for 40 years, as an early student of Trungpa Rinpoche, as a founding arts faculty member at Naropa University, and in many weekthuns and an arts dathun at Dechen-Choling.
The weekend 13 to 15 march, Steve Clorfeine offers a workshop in Barcelona. More info: www.steveclorfeine.com