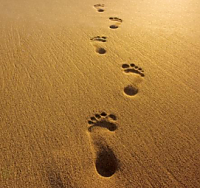 Date:
Wednesday 4 March 2020 (19:45 -22:00)

Location:
Shambhala Meditatie Groep Bussum
Teachers :
Shastri Dana Marshall & Feike de Wit
Coordinators :
Alexandra de Jong & Edward Steenhuisen
Contact person : Alexandra de Jong
Data: 22 januari, 5 februari, 19 februari 4 maart 2020, inloop 19:30, start 19:45 uur Plaats: Shambhala Meditatiecentrum Bussum Bremstraat 3 Begeleiding: Dana Marshall en Feike de Wit
De cursus bestaat uit o.a. video-lezingen van Pema Chödrön over de verschillende stadia van de geest tijdens het leven, tijdens het stervensproces en na de dood, volgens de Tibetaans Boeddhistische traditie. Er worden ook visualisaties gedaan en er is tijdens de cursus ruimte voor onderlinge uitwisselingen.
De cursus Sacred Journey is een vervolg van de cursusreeks in 2019. Elke avond kan apart bezocht worden, ook als je in 2019 niet aan de cursus hebt deelgenomen. Registreren is voor de avonden niet nodig maar we vinden het wel fijn om te weten of je komt. Dat kan je melden via [email protected] De avonden zijn op donatie-basis.
De cursusreeks wordt afgesloten met een weekeind 9-10 mei. Informatie over het weekeind volgt.
Begeleidende tekst van les 3:
Our perception of reality is often shaped by our subconscious assumptions about who and what we are. We misunderstand ourselves as permanent, solid, and separate from the world around us. The teachings on the bardo of dharmata turn those assumptions upside down. In this bardo, we have an opportunity to merge with the enlightened energies inherent in the wisdom display of the mind—all we have to do is recognize that we are not separate from them! In this lesson, we'll train in dismantling the habits that keep us trapped in a limited view.
This lesson will help you . . .
Understand how appearances arise as gateways to enlightenment in the bardo of dharmata
Explore how habitual patterns and perceptions create your reality
Understand the benefits of leaving your comfort zone, the risks of staying in it, and the danger of going too far out of it