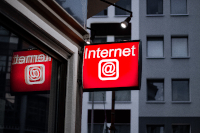 Date:
Monday 18 May 2020 (19:30 -20:30)

Location:
Online Via Zoom
The Monday evening online session is guided by a senior instructor and will include a reading or a talk. If you are new or experienced, feel free to join.
Monday and Wednesday Group Meditation Sessions Have Gone Virtual!
During this period while the Shambhala Centre is closed, we will be offering online Meditation sessions on Zoom led by senior teachers and meditation instructors.
There will be a session of guided meditation and we will practice together for about 20 minutes. After that there will be a talk or reading relevant to our current situation.
After the session has finished we will remain open for half an hour for people to gather socially. Depending on how many people there are we may break into smaller groups.
This week Jane Hope will be presenting 'Dismantling Habitual Reactions'. When you are free from preference and prejudice, you are to see yourself just as you are. The contemplation practice of equanimity dismantles reactive judgements about the world so that we understand and appreciate things just as they are.
Join us online via Zoom*. Please use this link
This session will run from 7.30pm to 8.30pm, Zoom opens at 7.20pm
These sessions are completely free. However, this time of closure is very challenging for the Centre's financial survival, so if you can afford it a suggested donation of £5 (or more if you are inspired) would be gratefully received.

Contact [email protected] for more information.
* Zoom is a very good online conferencing software which you can access by either downloading the software onto your computer or just clicking the link above and accessing through your web browser. If you choose to download Zoom onto your device, they have a free account option, or subscription accounts available so this does not have to cost you any money. More information and help on how to use Zoom available here
Photo by Leon Seibert on Unsplash