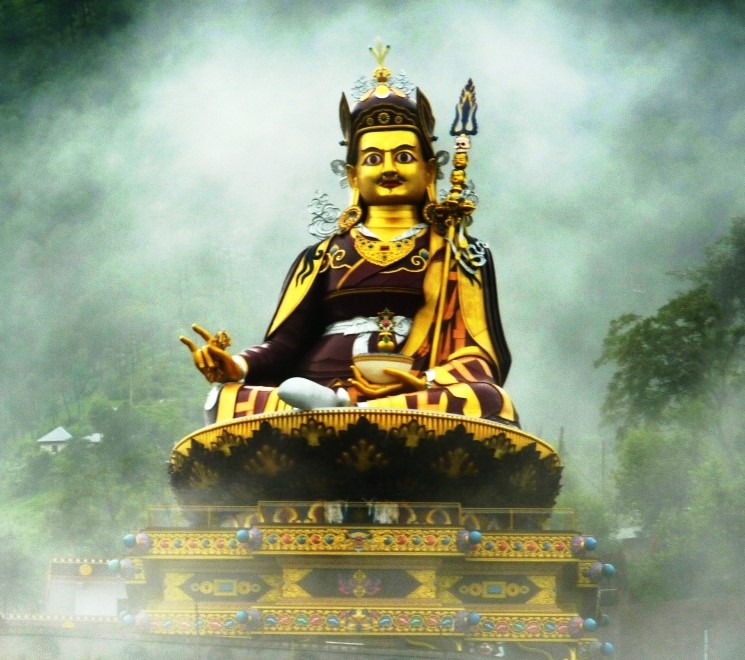 Date:
Sunday 9 May 2021 (14:00 -17:00)

Location:
Shambhala Meditatie Centrum Arnhem
Om de maand beoefenen we in Arnhem de "Rain of Blessings" sadhana met feest, op of vlakbij een Heruka of Dakini dag.
In Arnhem beoefenen we om de maand met (voormalig) Vajrayana studenten de "Rain of Blessings" sadhana met feest. De centrale figuur in deze beoefening is Padmasambhava of Guru Rinpoche, een van de grondleggers van het Vajrayana Boeddhisme in Tibet en Bhutan.
Deze beoefening is alleen open voor (voormalig) Vajrayana studenten van Shambhala of een andere Vajrayana overlevering, die ngöndro instructie hebben ontvangen.
Om 14.00 bereiden we gezamelijk voor en beginnen de gezamelijke sadhana beoefening zodra alles klaar staat. Bij het feest eten en drinken we samen wat deelnemers meebrengen. Symbolisch is hier altijd torma, vlees en alcohol bij aanwezig - als je een van deze drie zaken wilt meenemen, geef dat even aan bij het inschrijven. Tijdens het feest verrekenen we naar wens kosten tussen hen die meer uitgaven en hen die minder uitgaven - dit gaat doorgaans om een bedrag van maximaal een paar Euro. Verder is deelname gratis.
In verband met de Corona beperkingen maken we gebruik van zoom. Om die reden zal je je eigen feestmaal moeten voorbereiden.
Registreren is gewenst, waarna je de zoomlink ontvangt