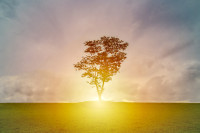 Date:
Saturday 6 February 2021 (10:00 -13:00)
Saturday 6 March 2021 (10:00 -13:00)
Saturday 10 April 2021 (10:00 -13:00)
Saturday 8 May 2021 (10:00 -13:00)
Saturday 12 June 2021 (10:00 -13:00)

Location:
Online Via Zoom
The reality and certainty of death cannot be avoided but we find ways to hide from or distance ourselves from this fact. Buddhist teachings have much to offer in this area. An online series of workshops will explore issues surrounding death and dying.
In partnership with Bristol and South West Shambhala, an online series of workshops with David Hope, John Seex, Dian Marie Hosking, Mark Tudge and Colin Tracy.
For the last six months Covid 19 has impacted our lives collectively and individually; for some of us it has brought illness and for others it has brought the death of someone we know or love. Every day we see figures of the number of new cases and the latest number of deaths in the last 24 hours. Fear and death are all around.
Yet are we really able to acknowledge the certainty that we and our loved ones will die? The reality and certainty of death cannot be avoided but we find ways to hide from or to distance ourselves from this fact; Buddhist teachings have so much to offer in this area.
The five presenters will begin the series on the 6th of January by sharing some of what comes up for them when they contemplate the topic and will then open the conversation to all participants. If you missed this session, don't feel that it will adversely affect your participation in the rest of the series.
In the session starting the 6th February, David Hope will look at some Buddhist teachings on death and dying. Each subsequent session will enlarge on the themes introduced in the earlier sessions.
Saturday 6th February 2021
David Hope - Buddhist Teachings on Death and Dying
The buddhist teachings view death as a transition from one lifetime to the next. The body dissolves but the mind and its karma do not. The process of navigating this transition is said to be challenging, and the ability to let go, which we cultivate through the practice of meditation, is important in travelling through it. Therefore our present lifetime provides a precious opportunity to prepare for this challenge.
Saturday 6th March 2021
John Seex - Fear and Anxiety in the context of Covid
Living in a pandemic with the threat of being infected, the fear of infecting others, and of being restricted or controlled through lockdown creates anxiety for people. Because the threat is so diffuse it can be hard to relate to. I want to explore the Shambhala teachings on fear and fearlessness to see how they can support us in facing our anxiety, opening up to uncertainty and facing our own death and that of others.
Saturday 10th April 2021
Dian Marie Hosking - Buddhist inspired hospice work
We shall focus on end-of-life care as it might be viewed and practiced when inspired by buddhist teachings. Trainings I and others developed for volunteer hospice workers will provide our practice illustrations and experiential exercises. In general, we shall look at: how we cut off and close down (from fear and anxiety), how we can become aware of and really feel what we are doing, and how we can get in touch with our 'open heart of sadness'.
Saturday 8th May 2021
Mark Tudge - Supporting People in Bereavement
Following restrictions set by the government, including the setting up of the Deceased Management Advisory Group, we are living in a time in which we are asked to consider realities such as the limits imposed on funerals and religious practice. Faith communities and society have been challenged to support those who have lost loved ones. How do we ensure the bond with the deceased is creatively honoured?
Saturday 12th June
Colin Tracy - Personal Experience of Death and Dying
A heart-attack, subsequent operations and facing death has allowed me to see that moments of absolute clarity about my mortality are often followed by habitual patterns clouding out this reality. In this workshop we will look at the reality of our own death and those close to us, and how we avoid it, as a way of deepening our love, appreciation and gratitude for our lives.
Biographies
David Hope started his Buddhist path with Chögyam Trungpa in 1980. He was subsequently part of the team that developed the London Shambhala Centre. Since the mid-eighties he has taught extensively in Europe and beyond. He was appointed Acharya, or Senior Teacher in 2005, but resigned this role recently due to differences of opinion with the current Sakyong. He continues to teach actively in the Shambhala community.
John Seex has been practicing meditation for almost thirty years. He is a psychotherapist and psychotherapy trainer fascinated by the relationship between feeling and thinking.
Dian Marie Hosking has spent her life as a researcher, writer, workshop facilitator … developing a "relational" view of Person as co-arising and co-constructing the phenomenal world. Some twenty years or so ago this work brought her to meditation and Shambhala Buddhism. Most recently she has combined her work as a university professor with helping to create a Buddhist inspired hospice in Rotterdam.
Mark Tudge has mostly worked as a children's occupational therapist. This has led him to embark on a PhD exploring children's experience of therapy. He has experience in both formally supporting bereaved families as a funeral coordinator and informally facilitating a lay weekly Buddhist practice following the death of a dear friend
Colin Tracy Since a heart-attack in 2005 Colin has come face to face with death on numerous occasions. Current ongoing heart problems make the issues of life and death a very real daily issue. This can be very trying and fearful or it can be liberating – depending on mindset. Colin has been meditating for 35 years and has been studying with Shambhala since 1999.
Cost
The fee for the 5 sessions is £90.
We don't want cost to be a barrier so if anyone is in financial hardship, please feel warmly invited to get in touch on [email protected]. for further concessions.
Further Information
All workshops will be on zoom. 10.00am - 1.00pm. The Zoom link and password will be sent to you when you register.
Photo by Terry Tan De Hao on Unsplash