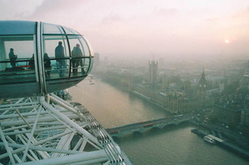 Date:
Saturday 29 May 2021 (09:30 -17:00)
Sunday 30 May 2021 (10:00 -17:00)

Location:
Online Via Zoom
Teachers :
Vinita Joseph & David Hope
Having learnt not to turn away from fear, we can extend this insight into everyday life situations. We learn that we can apply our practice to whatever arises, developing more confidence in all aspects of our life.
About Shambhala Training Weekend

3

: Warrior in the World
"To be a warrior is to learn to be genuine in every moment of your life." - Chögyam Trungpa Rinpoche
This is the third retreat weekend in the
Shambhala Training
curriculum, a a powerful path of training in meditation practices and wisdom teachings. Having discovered our own goodness and having begun to relax with the nature of fear, we can afford to be more daring, open, and genuine. With gentle fearlessness, we learn to step beyond our conditioning and open to the freshness of each new moment. We continue to relate to our perceptions and our world directly through meditation practice, and we further develop our capacity to relate to others and our environment with humour, kindness, and strength.
The meditation practice continues to build upon the mindfulness-awareness technique of the first two weekends, providing a means to relate to the world around us more wakefully as warriors.
Prerequisites: Shambhala Training Levels 1 and 2
About the Teachers

David Hope has been involved in Shambhala for 40 years. He helped establish the London Shambhala Centre in the early 1980's. He set up Shambhala Training in Britain and ran it for many years. Since then he has taught widely in Europe and other countries worldwide, including Australia, New Zealand and South Africa. He has been involved with Dechen Chöling, our residential practice centre in France, since its beginnings in 1995, as one of the first co-directors, and in many other ways. In 2005 he was appointed as Acharya (a senior teacher) for the Shambhala community, a position which he stepped down from in the June 2020.

Vinita Joseph has been involved with Shambhala for over 30 years. She has enjoyed careers both as a family lawyer and as an academic and brings this experience to her teaching within Shambhala. She is currently an Honorary Fellow in Creative Writing at the University of Kent and is working on her first full length non-fiction book alongside coaching individuals and developing and delivering workshops. She lives with her partner in Whitstable.
Cost
The early bird registration fee of £75 is available until 22nd May, after which time the fee will be £90. A concession fee of £55 is available for those earning below £17,000 per annum and a concession fee of £45 is available for those earning below £12,000.
Please contact [email protected] to apply for a concession.
We don't want cost to be a barrier so if anyone is in financial hardship, please feel warmly invited to get in touch for further concessions.
Repeat attenders
If you have previously attended this course and would like to do so again, you may attend for 50% of the price of either the full cost or the concessionary cost, depending on income, so either £45, £35, £27 or £22. Please contact [email protected] for a discount code.


Payment Terms and Conditions
Please register and pay in full on registration. Cancellation up to 1 week before the programme will receive a full refund, after that there will be a £20 fee charged for cancellation up until the 28th May after which no refund is granted.
Preparing for an online retreat:
It is important to set time aside for the retreat. Putting aside distracting technology during the retreat will be helpful.
Wear comfortable clothing.
Have a good internet signal for zoom sessions, and a camera so you can interact on video
Find a quiet, clean uplifted environment for the retreat, preferrably away from others in your house.
Tell housemates you're unavailable during practice sessions. You'll be able to catch up during breaks.
Have a comfortable chair or sitting cushion.
The Zoom link will be sent to you the day before the programme, please complete registration and payment to receive the link.