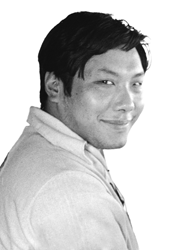 Date:
Sunday 4 April 2021 (14:00 -16:00)

Location:
Shambhala Meditatie Centrum Arnhem
Vandaag gedenken we het overgaan van de grondlegger van de Shambhala traditie in deze tijd
Paranirvana van Chögyam Trungpa Rinpoche
Vandaag vieren we het parinirvana (het overgaan) van Chögyam Trungpa Rinpoche. Dat doen we door samen de Sadhana van Mahamudra te beoefenen. Deze keer aangevuld met een heel kleine feest liturgie waarin er ruimte is iets aan te bieden of te delen. Bijvoorbeeld een gedicht, gezang, toast of zomaar een gezellige uitwisseling als beoefening.

Zorg dat je iets te eten en drinken klaar hebt staan. Je bent van harte welkom zoals je bent.
Registreren graag. Dan ontvang je de zoomlink.
Je bent van harte WELKOM