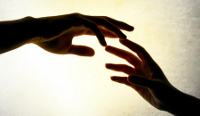 Date:
Friday 2 April 2021 (11:00 -11:30)

Location:
Online Via Zoom
An online Tonglen or Loving Kindness practice
In this difficult time of fear and uncertainty, compassion practice can help to open our hearts and stay present with our own and others' suffering.
Rachael will be offering free 30 minute guided meditations on either Loving Kindness or Tonglen practice. These sessions are open to anyone irrespective of experience.
Please feel free to join on zoom* every Tuesday and Friday at 11am, here is the link
* Zoom is a very good online conferencing software which you can access by either downloading the software onto your computer or just clicking the link above and accessing through your web browser. If you choose to download Zoom onto your device, they have a free account option, or subscription accounts available so this does not have to cost you any money.