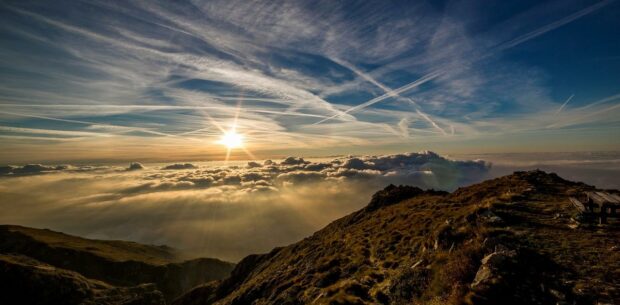 Date:
Saturday 20 May 2023
Saturday 27 May 2023

Contact person : & Shambhala Dechen Chöling
Join us as we celebrate the preciousness of life, and ready ourselves and others for this final journey. This program can be attended in-person or online. Open to all.
Programme Description:
All of life is held within the context of death. By acknowledging and preparing for death now, you will find yourself living more fully and fearlessly.
In this programme you will have the opportunity to learn how to die a good death, and how to help others die, exploring meditations and contemplations that prepare you for letting go.
The Buddhist tradition proclaims, "If you die before you die, then when you die you will not die." With preparation, you can transcend death, turning the greatest obstacle into a once-in-a-lifetime opportunity.
The bardo teachings lead to the death of death. The journey through the bardos is a journey into the mind, so by exploring the bardos you are exploring yourself. The teachings also apply to any moment that ends, like the loss of a relationship, or a job.
Although it describes the spiritual preparation from a Buddhist perspective, the material offered and practiced is tailored for anyone interested in a non-material approach to death.
Topics Covered Include:
Outer, inner, and secret signs of the eight stages of death

Understanding and transcending fear

Preparation for sudden death

Dream yoga as preparation

Phowa – transference of consciousness

Voluntary vs involuntary rebirth

The trikaya – three bodies

Death as the discovery of emptiness

The Circle of Life and Death

Advance directives

Role of hospice and palliative care

Suicide, euthanasia, organ donation, death of a pet
Who Should Attend?
This programme is for anyone seriously interested in preparing for the end of life. It is a no-nonsense deep dive into the profound teachings of the bardos. It contemplates also those interested in exploring meditations that are designed to prepare you for death, and to "die before you die" — to discover states of mind that do not dissolve at the end of life.
Last but not least, can be also destined for those wishing to help others during the dying process, either personally or professionally, from both a spiritual and practical perspective.
In-Person or Online
This programme will be offered in a hybrid format. Participants will be able to attend it in-person or online through live streaming.
If you would like to attend this programme in-person please register here
Practical information:
The Program will be streamed live from the CET timezone. If you are unable to attend a session, recording will be made available within 3 hours after the talk happened live.
Morning session: 9:30-12:30 CET - convert
Afternoon session: 15:30 – 18:00 CET - convert
Evening session: 20:00 - 21:30 CET - convert
Orientation talk Saturday May 20th, 20:00 CET
This programme is taught in English. The program will be translated into French only in the presential form. Requests for interpretation in other languages need to be made in advance and confirmed (please indicate your are requesting interpretation on the registration page).