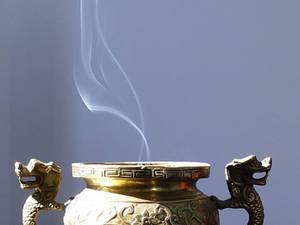 Date:
Friday 15 September 2023 (19:00 -00:00)
Saturday 23 September 2023 (00:00 -11:00)

Location:
Shambhala Krakow
Coordinator :
Anna Szatkiewicz-Pełka
Contact person : Anna Szatkiewicz-Pełka
W tym tygodniu intensywnej medytacji będziemy zgłębiać nauki zarówno tradycji buddyjskiej, jak i Tradycji Shambhali.
ENGLISH SCROLL DOWN
Tygodniowe odosobnienie

W tym tygodniu intensywnej medytacji będziemy zgłębiać nauki zarówno tradycji buddyjskiej, jak i Tradycji Shambhali. Zapraszamy praktykujących na wszystkich poziomach.

Podczas tego tygodniowego odosobnienia (weekthunu) będziemy mieli szansę spotkać się z swoim umysłem w łagodności i dyscyplinie, szansę na przyjrzenie się, co dzieje się, gdy przestajemy uciekać od siebie i traktujemy się życzliwie i z wrażliwością. Będziemy mieli możliwość wysłuchać wykładów oraz instrukcji oferowanych przez wykwalifikowanych nauczycieli i instruktorów medytacji oraz wymienienia się doświadczeniami, refleksjami. Udział w programie mogą wziąć zarówno osoby początkujące jak i bardziej zaawansowane w medytacji.
Na każdy dzień programu składają się sesje medytacyjne (ok. 6-8 godz.) - medytacja shamatha, medytacja podczas chodzenia, praktyka kontemplacji, wykłady, studiowanie tekstów oraz udział w drobnych pracach w ramach dyżurów. Podczas programu kilka dni będziemy przebywać w ciszy.
Weekthun jest programem otwartym, ale dobrze jest jeżeli wcześniej otrzymało się instrukcję do medytacji i ma się jakieś doświadczenia w praktyce medytacji oraz podstawowe jej zrozumienie. O instrukcję można poprosić wcześniej w każdym z Ośrodków Shambhali - kontakt do instruktorów: Kraków , Szczecin.
Nauczycielka: Program poprowadzi Sarah Coleman, która była uczennicą Chogyama Trungpy Rinpocze od 1972 roku. Przez wiele lat pracowała jako redaktorka tekstów Chogyama Trungpy, miała szczęście spędzać z nim dużo czasu i pracowała nad wieloma jego publikacjami, w tym książką "Shambhala, Święta Ścieżka wojownika." Sarah intensywnie naucza od ponad trzydziestu lat, a od szesnastu mieszka i uczy w Europie.
Koszt: Early Bird, rejestracja i pełna wpłata do 27 czerwca - 1600,00 PLN Zwykły, po 27 czerwca - 1800,00 PLN
Potwierdzeniem rejestracji i rezerwacji miejsca na programie jest wpłata bezzwrotnej zaliczki w wysokości 600,00 zł.

UWAGA: Przy rezygnacji do 31 sierpnia włącznie: zwracamy całość kwoty z potrąceniem zaliczki.
Przy rezygnacji po 31 sierpnia: nie ma zwrotów.
Dane do wpłat :
Osrodek Misyjny Krakowska Grupa Szambali
ul.Miodowa 32/5, 31-052 Kraków, Polska
Bank: Alior Bank S.A. Oddział Kraków
98 2490 0005 0000 4500 8581 0440


Miejsce: Program odbędzie się w gospodarstwie agroturystycznym Na Wymyślu z pięknym widokiem na Tatry, Pieniny i Gorce.
Ilość miejsc ograniczona!
W razie pytań: [email protected] lub 512 286 908
Weeklong Retreat
During this week of intensive meditation, we will explore the teachings of Buddhism and the Shambhala tradition. Practitioners of all levels are welcome. We will have a chance to meet our own minds with gentleness and discipline, a chance to see what happens when we stop running away from ourselves and treat ourselves with kindness and sensitivity. We will have the opportunity to listen to talks and instructions from qualified teachers and meditation instructors and to share our experiences and reflections. The program is suitable for both beginners and advanced meditators. Each day of the program consists of meditation sessions (śamatha), walking meditation (including extended silent walks in the beautiful nature surrounding the course site), contemplation practice, and the teacher's talk. An important element of the program is work practice, where the participants will do chores such as vacuuming, mopping floors, cleaning the meditation hall, etc. During the program, we will spend a few days in complete silence. Weekthun is an open program, but it is beneficial to have received meditation instruction and to have some basic experience and understanding of meditation practice. Meditation instructions can be requested in advance from any Shambhala Centre. Contact meditation instructors: Kraków, Szczecin.
Teacher: The program will be led by Sarah Coleman. She has been Chögyam Trungpa, Rinpoche, and Sakyong Mipham Rinpoche student since 1972. Serving as Chogyam Trungpa's editor for many years, she had the good fortune to spend a lot of time with him and worked on many of his publications, including Shambhala, the Sacred Path of the Warrior. Sarah has taught extensively for more than thirty years and has been living and teaching in Europe for the past sixteen years.
Costs: 500 Euro
- including accommodation, 3 meals a day, and teaching costs.
To confirm registration you should transfer a prepayment of 150 Euro to the Shambhala Krakow account :
Osrodek Misyjny Krakowska Grupa Szambali
ul.Miodowa 32/5, 31-052 Kraków, Poland
Bank: Alior Bank S.A. Oddział Kraków
IBAN: PL58 2490 0005 0000 4600 2234 5175
SWIFT code: ALBPPLPW
Place: The program will take place at the Na Wymyślu agritourism farm with beautiful views of the Tatra Mountains, Pieniny Mountains, and Gorce Mountains.
The number of places is limited!